Danner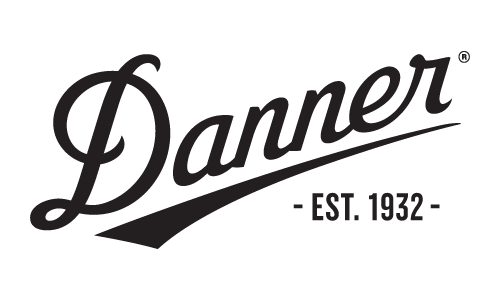 Founded in 1932 in the old logging town of Chippewa Falls, Danner Shoe Mfg. Company began building affordable, handcrafted work boots. 
Danner's unrelenting commitment to quality leads to the development of construction methods to make wet feet a thing of the past. Using GORE-TEX® fabric, Danner is the first footwear brand in 1979 to develop and to patent a unique way of making a truly waterproof boot.
Building on the same traditions and high standards of quality instilled by Charles Danner and his family generations ago, Danner continues to design and manufacture a complete line of hiking, hunting, uniform, work and lifestyle boots in its world-class factory in Portland, OR, USA.