Belleville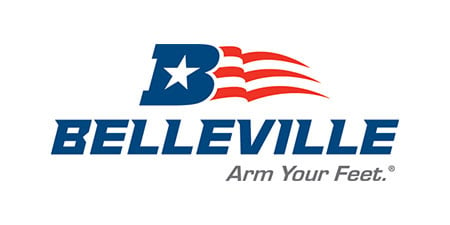 Five Belleville businessmen founded Belleville Shoe Manufacturing Co. in 1904 and within a few years, they were selling shoes from coast to coast.
During World War I, Belleville Shoe received its first order for military footwear. This began an enterprise that has sustained the company ever since.
Belleville Boot continues to be the leading provider and innovator of combat, protective, flight and tactical military boots for the US Department of Defense (DoD)
At 108 years old and over 1 million pairs of military boots sold annually, Belleville is still the oldest and largest US military boot provider.