Availability:

In stock

(1)
Brand:
Danner
No matter what weather you find yourself working in, these uniform boots are sure to keep your feet warm and dry with a waterproof, breathable Gore-tex liner.
Featuring a nubuck leather and nylon upper, these combat boots are easy to clean as well as extremely durable giving your boots a long life.
These uniform boots feature a speed lace fastening system that allows the wearer to get their boots on and off quickly in demanding situations. This is extremely important for military members, police officers, and EMT's or paramedics as their job requires them to be ready at a moment's notice.
The Terra Force X platform featured on these Danner uniform boots provides the wearer with both rigid stability as well as support and comfort. The Terra Force X platform is extremely sleek and has the ability to provide traction while reducing weight.
Don't hesitate to order these Danner military style boots today, you won't be disappointed!
Features
100% breathable and waterproof GORE-TEX lining
Durable nubuc leather and nylon upper
Abrasion resistant toe cap
Speed lace fastening system
Cushioning polyurethane footbed
Polyurethane midsole with integrated polypropylene board provides a perfect balance of stability and flexibility in high elevations
Danner Gavre outsole with pentagonal center lugs for optimal suface contact and heavier outer lugs for superior support when transitioning laterally and side hilling
6 inch Height
51 oz per pair
0
stars based on
0
reviews
Related products
Sale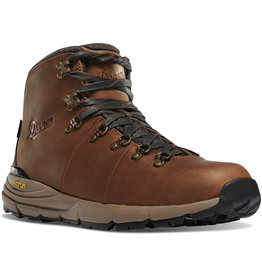 Sale